RECENT PROJECTS OF CONPARART
Italian Consortium of Building Companies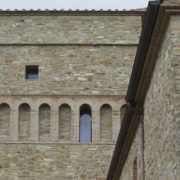 COMPARART
Società Consortile Cooperativa
Made in Tuscany
Was established in 2012 with the aim of uniting Building Companies and Professionals with great experience in order to offer a perfect result in performance. The Consortium with a workforce of more than two hundred workers and technicians in various fields of construction, thanks to its internal organization, is able to complete repairs, new constructions, environmental engineering works of all kinds, sport facilities and infrastructure projects of all types and sizes, respecting times and investments during the planning of the contract stipulation.
MAIN SERVICE OF CONPARART
Many old properties purchased by foreigners in Italy are in need of restoration, renovation and modernization.
Large-scale construction requires collaboration across multiple sectors. Conparart is the only Partner you are looking for.
With the experience gained in over 50 years of projects, our Consortium is able to provide full assistance in the design phase and during the work progress in all fields of application.
The consortium partners provide all the high quality raw materials necessary for both construction and building restoration.
The understanding of the site is one of the chief essentials for successful landscaping. Our study of Architecture allows us to offer a high quality service.
The group's 200 employees, together with all the craftsmen, and professionals from Consortium's companies make the final product really "turnkey": everybody works carefully in his/her field: from design, production, and annual maintenance.
Or follow our recent works on Instagram, Flickr and Pinterest